A Recession Does Not Equal a Housing Crisis
Posted by Curtis Lee on Friday, August 30, 2019 at 3:56 PM
By Curtis Lee / August 30, 2019
Comment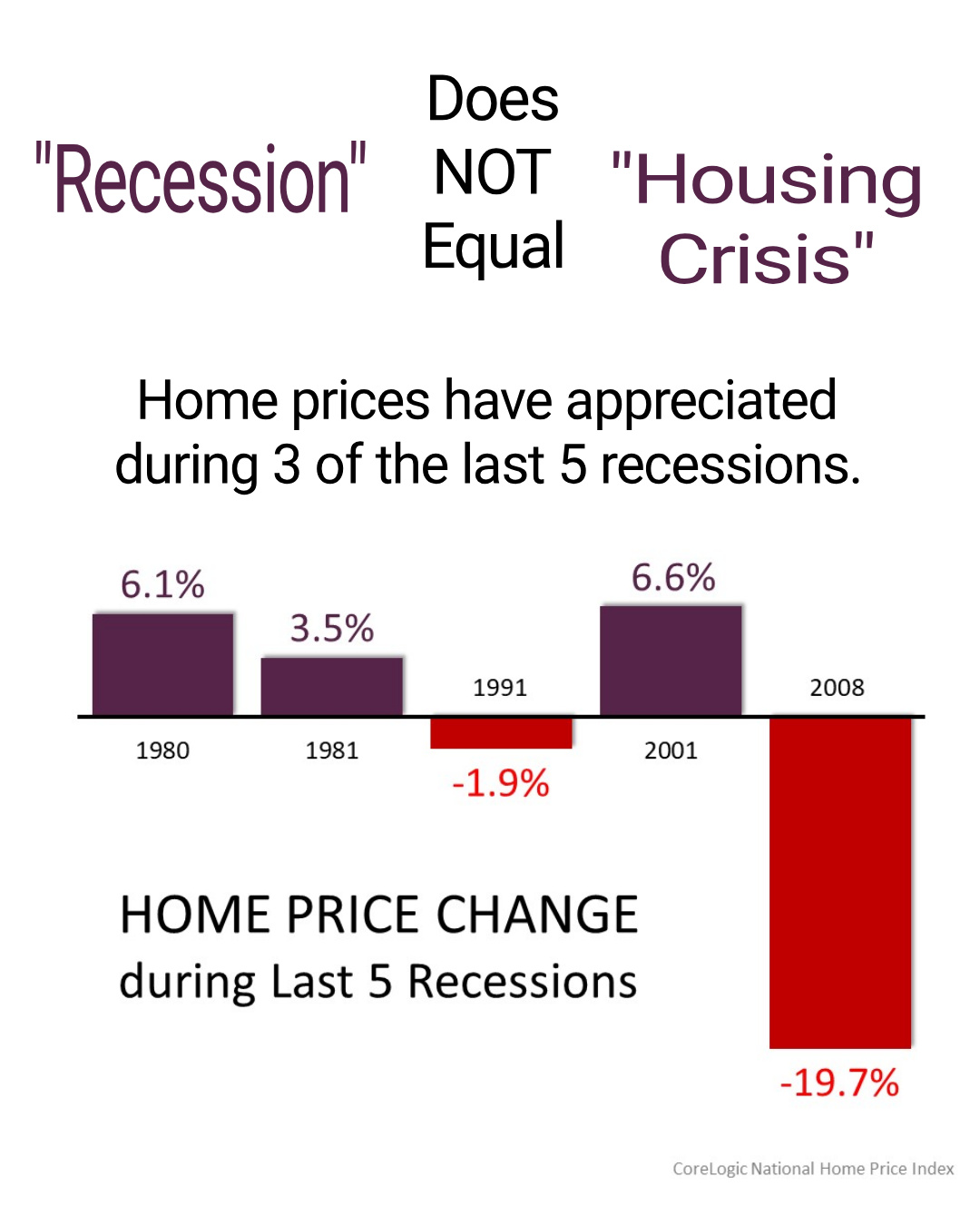 There is plenty of talk in the media about a pending economic slowdown.
The good news is, home values actually increased in 3 of the last 5 U.S. recessions, and decreased by less than 2% in the 4

th

.
Many experts predict a potential recession is on the horizon. However, housing will not be the trigger, and home values will still continue to appreciate, just at a slower rate (see below). It will not be a repeat of the crash in the 2008 housing market.
All indicators are that yes, real estate will it have a change in the rate of appreciation, but that doesn't mean prices will reverse/drop. The rest of 2019 looks strong, so if you are thinking of selling NOW may be the time. Reach out to us, we are happy to discuss your home, your neighborhood. All real estate is local, national, political or economic issues don't play out the same everywhere. We're happy to discuss how we see things as they affect The Jersey Shore.